The Wolf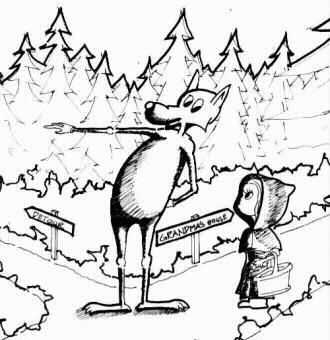 A wolf saw Red Riding Hood walking by and asked where she was going. Red explained that she was bringing a basket of food to grandma's house.
"It is a lovely day," the wolf suggested, "why not pick some flowers to bring to grandma?"
Red thought for a moment and decided, "why be in such a hurry? Life is too short not to enjoy the moment."
Host: kyle hicks macdonald
Narrator: fred j dobbs
Illustrations: ps luo
Original story: Jacob and Wilhelm Grimm